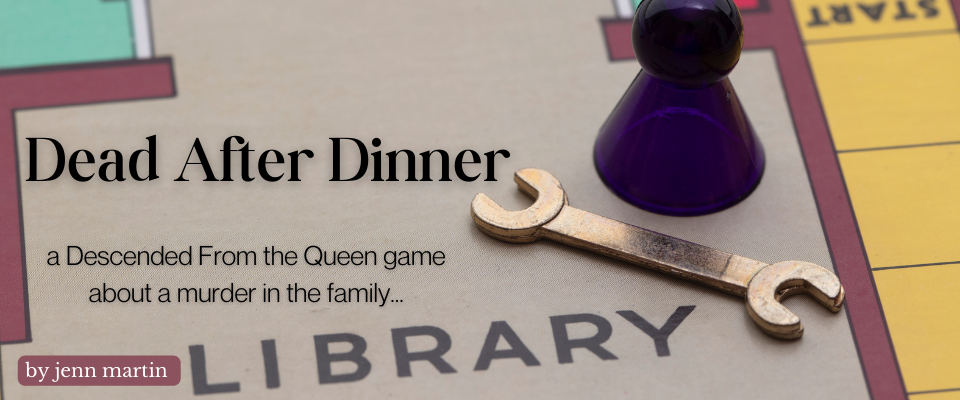 Dead After Dinner
The aging Patriarch of your family has uncharacteristically invited everyone to dinner.
He says he's made changes to his will that affect you, and he will read it after dinner.
Inspired by the films Clue and Knives Out, you'll tell a story about the death of a grandfather and the familial drama that caused it.
Deck Building
As a Descended from the Queen game, you'll read some instruction cards first, and play consists of drawing and responding to prompt cards.
Unlike For the Queen, you'll build your deck with cards for each of the 8 phases- some decks have 1 card like Dessert, Murder?!?, Detective and Questioning, and some decks have 1 or 2 cards per player.
Resentment
Every character has Resentment- a stat that represents your feelings toward the Patriarch and the family. Cards will instruct you to modify yours, or ask others to do so.
If your Resentment is 0 or below, you are automatically innocent when the last card is drawn, and being a murder is always opt-in.
Phases
0. Instructions (11 cards)- Learn the game and set up your deck
1. Characters (8)- Define your relationship to the Patriarch and each other
2. Dinner (15)- Set up your sordid family history
3. Dessert (1)- Transition between Dinner and The Will
4. The Will (6)- Read the updated document
5. Murder?!? (5)- 5 different ways for the Patriarch to die
6. Detective (1)- Transition between Murder?!? and Questioning
7. Questioning (18)- Inconvenient and unavoidable
8. Whodunnit (1)- Unveil the murderer(s)
What You'll Get
34 page color PDF with 4 tarot-sized cards per page (68 cards total), laid out to print double sided on cardstock
Play for Free on Story Synth
Want to check out the game before you buy? Or play online with friends?
Head to bit.ly/playdadgame
If you play the game there and want to come back and buy it, that would be rad!
Thanks
Randy Lubin, Story Synth, Grant for the Web, Big Bad Con & Ash Cheshire
Special thanks to: Andy Hague, Sidney Icarus, Javier Beltrán & Adam Robichaud

For the Queen™ is a trademark of Alex Roberts. The Descended From the Queen Logo is © Alex Roberts, and is used with permission.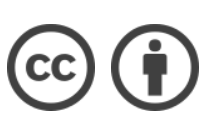 Creative Commons 4.0 license, with attribution
Purchase
In order to download this game you must purchase it at or above the minimum price of $10 USD. You will get access to the following files:
Dead After Dinner Cards 4 up.pdf
4 MB
Anti-Capitalist Propaganda
Support this game at or above a special price point to receive something exclusive.
Community Copy
Want to play Dead After Dinner but don't have the funds?
Grab a community copy for free, no questions asked. If you want to play my game, I want you to be able to!
You can also play it online for free on Story Synth at bit.ly/playdadgame.
Learn more about Community Copies from @DeePennyway here!